West Chester Monthly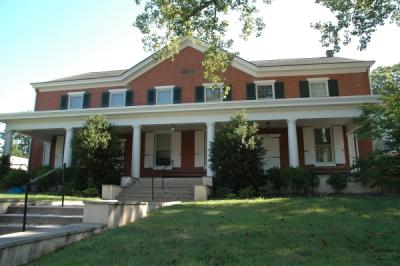 Set up in 1813 by Concord Monthly. From 1810 to 1813, meetings were held in a two-story stone schoolhouse on Old Goshen St in East Bradford Township, a building that had been erected by Friends some time earlier.
About 1813, a gray stone meeting house was built on High Street in West Chester and a burial ground plotted. This property was retained by the Hicksite branch at the time of the Separation. At present I am unable to determine what happened to the burial ground as it no longer appears to be on the property, but the meeting is now using the Rosedale Friends Burial Society grounds, located just outside the Borough. The Hicksite branch of this meeting was the forerunner of the modern West Chester Monthly meeting.
Location