West Nottingham Preparative (historic)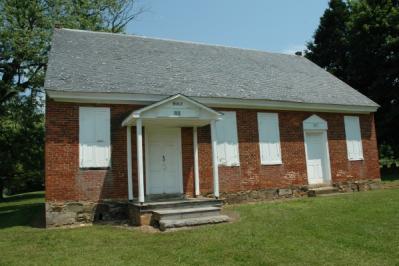 Also referred to as "Little Brick" the West Nottingham meeting house is located on Harrisville Road, Cecil County. Currently owned by Cecil Historic Trust, Inc., who purchased the meeting house from Baltimore Yearly Meeting in 1975. The burial ground is owned by The Nottingham Prep & Part Meeting of Friends Trustees.
Established about 1710 as an indulged meeting (probably under Nottingham Monthly) and a meetinghouse built. In 1730, the meeting was established as a preparative meeting under Nottingham Monthly. The existing red brick meetinghouse was built in 1811.
At the time of the Great Separation, the Orthodox faction of the meeting was very small, but eventually did set up at meeting at Colora.
Location