Nottingham Monthly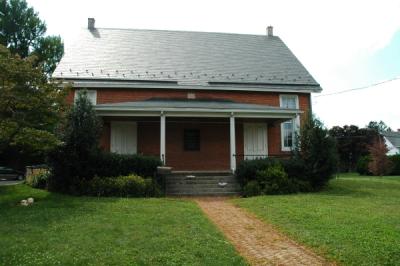 Set up as a Monthly meeting in 1730 by Chester Quarterly, having been a indulged meeting under Concord, than a meeting for worship in 1715 under Newark (Kennett) and then under New Garden Monthly from 1718. It became part of Concord Quarterly in 1800 and transferred to Baltimore Yearly in 1819, becoming part of the newly established Nottingham Quarterly.
By 1736, the Mottingham Monthly Meeting was made up of East and West Nottingham Preparatives, Deer creek Preparative and Bush River Preparative.
At the time of the Separation, the Orthodox branch was renamed Nottingham and Little Britain and withdrew from Baltimore Yearly in 1854, becoming part of the Primitive Friends and laid down in 1890. The modern day Nottingham Monthly Meeting is Oxford.
The component meetings under Nottingham were East Nottingham Preparative, Little Elk Indulged, West Nottingham Preparative, Octoraro Indulged and Oxford Indulged.
Modern day Nottingham Monthly is housed in the red brick meetinghouse originally used by the Oxford Indulged group, and as a result the group is often referred to as the Oxford Friends.