Little Britain - Penn Hill Preparative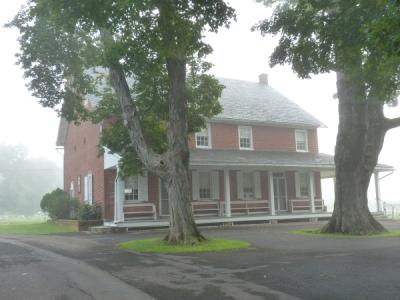 First set up in 1749 as branch of West Nottingham Preparative as Little Britain Preparative under Nottingham Monthly after being an indulged meeting since 1745. In 1758, Michael King donated five acres of land to the society and a stone meeting house was created and the preparative meeting was established. Transferred to Little Britain Monthly when that meeting was set up in 1804. A larger red brick meeting house was built in 1823, donated by Jeremiah Brown.
At the time of the Separation, the Hicksite branch retained the meeting house and the few Orthodox members met in members' home until the Orthodox branch built the Ballance meeting house in 1840.
Location
Robert Fulton Hwy at Furniss
Wakefield
,
PA