Fallowfield Monthly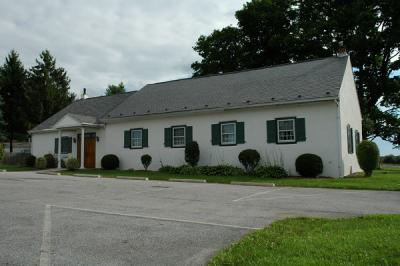 Established in 1811 by Western Quarterly. The initial meetings under Fallowfield were Fallowfield Preparative and Doe Run Preparative (also known as Derry Meeting).
The Orthodox branch of this meeting was laid down in 1838 and its members were attached to the Orthodox London Grove Monthly.
The Hicksite branch of this meeting continued to meet in the meeting house of the Fallowfield Preparative meeting. Component meetings added after the Separation were Homeville Indulged and Homeville Preparative (also known as Oxford during this period).
Location
800 Doe Run Road
Coatesville
,
PA
19320