Birmingham Preparative: Orthodox (historic)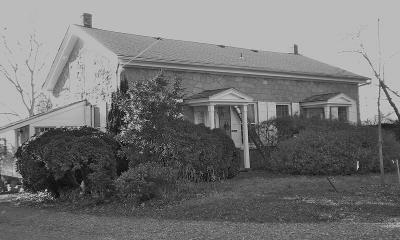 At the time of the Separation, the property of the meeting was retained by the Hicksite branch, though the Orthodox branch continued to share the use of the building until 1845. at that point, the Orthodox branch purchased about an acre of land just south of the old meeting and erected a meeting house and plotted a burial ground there.
The Orthodox branch was laid down in 1922 and its members transferred to West Chester Preparative. The Orthodox meeting house was sold to a private party in 1938 and the burial ground transferred to the care of West Chester Preparative.
Location
S. Birmingham Road
Wesr Chester
,
PA