Sadsbury Monthly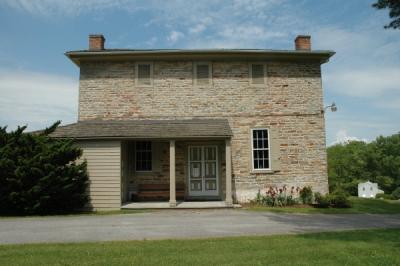 First set up in 1737 by Chester Quarterly (later Concord Quarterly), upon the recommendation of New Garden Monthly. In 1758, the meeting was attached to the newly formed Western Quarterly and in 1800 was joined to Caln Quarterly.
Pre-Separation or Orthodox components: Columbia Indulged, Columbia Preparative (Hempfield), Lampeter Preparative (Leacock), Lancaster Indulged, River Indulged, East Sadsbury Indulged and Bart Indulged.
Hicksite components: Bart Preparative, Cambridge Preparative, Lampeter Preparative, Sadsbury Preparative, Columbia Indulged, East Sadsbury Indulged, Bradford Indulged (Romansville) and Coatesville Indulged.
Location
1089 Simmontown Road
Gap
,
PA
17527